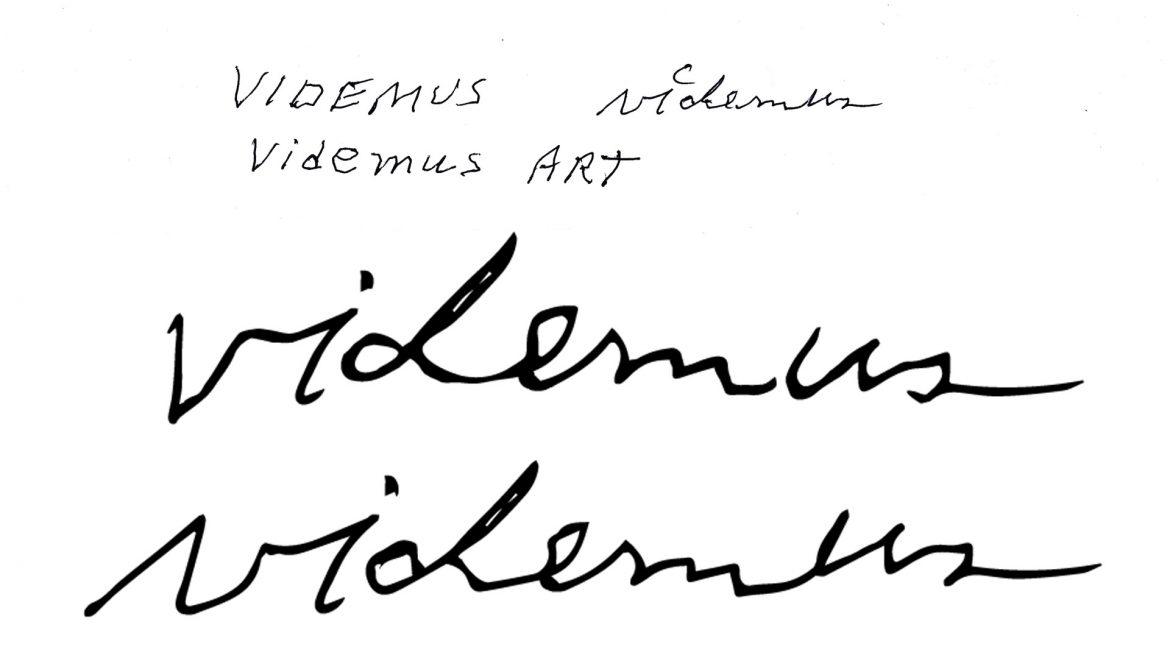 I debated for a long time whether Videmus's logo should lean more towards portraying the photography field, or the fine arts field, or even the writing. But all of these are such essential components, not only comprising myself as an artist, but also are essential in my discovery of (and mission to inspire others to) seek the beauty in everyday life which we seem to have often lost our eyes for. The raw vivacity surrounding us. We have grown blind.
Finally I settled on something and before I could overthink it any more, I went for it. What I decided on is very personal to me but also aesthetically interesting. It started with my tattoo. I digress slightly:
I'm very close with my grandfather who is in his mid-80s. Since I left home in Alabama and have been living overseas we have relied on what little common technology we share to stay in touch. That can never replace having a face-to-face relationship with him, and that has been the ultimate difficulty in moving so far away.
When I was returning to Hong Kong in January 2013 from my month-long visit at home, I got a tattoo I had been contemplating for more than 3 years. It says 'Elohim,' a Hebrew name for God, in my grandfather's handwriting (taken from a scrap piece of paper I sneakily asked him to write on). I had already said my goodbyes to most of my family (including him) and, in the heartache and boredom of pulling an all-nighter to adjust being on the opposite side of the world, this happened.
He didn't know about it until I came home that year for Christmas, and when I showed him the paper, he laughed that I had kept it.
Then I pulled up my sleeve, and tears filled his eyes. He's still thrilled about it.
All this to say, some of the main things I get complimented on about the tattoo is how it's not like a normal one, it's artistic, it's raw, it's special. Several people have said they never thought to use someone's handwriting and used the idea. I've even had the opportunity to hand-write several other tattoos for people!
Returning to the logo:
During my time at home from Hong Kong in 2014, Grandad came over and I asked him to write Videmus Art on Photoshop while he was experimenting with my Wacom tablet.
The handwriting came out much better, so I decided to use this and do things the long-winded way.
I set out one night to do the painstaking task of making literally hundreds of tiny adjustments in order to keep the natural flow of his handwriting. At 2am I thought I was done, but quickly recognised after a good sleep and homemade waffles in the morning that refinements were still waiting to be done.
I did do a minor edit of the printed words (as you can see in the Illustrator screenshot), but decided in the end to keep the raw original of the print. Mostly for aesthetic feel, I use the cursive as the logo – as well as for the reason of excluding 'art' although that was the original name of Videmus.